NASA has recently released stunning images of the Butterfly Nebula, which reveal both the beauty and violence of our universe. Located approximately 3,800 light-years away from Earth in the constellation Scorpius, the nebula was named for its striking resemblance to a butterfly with its wings spread.
The Butterfly Nebula, also known as NGC 6302, is a planetary nebula, which is formed when a star like our Sun reaches the end of its life and begins to expand, shedding its outer layers of gas and dust. The central star of the Butterfly Nebula is believed to be a binary system, meaning that it consists of two stars orbiting around each other. The larger of the two stars is thought to have ejected the material that forms the nebula.
While the Butterfly Nebula's beauty is undeniable, it also reveals the violent processes that occur in our universe. The intense ultraviolet radiation emitted by the central star heats up the surrounding gas, causing it to glow brightly. The glowing gas can be seen in the images as bright, colorful filaments and knots.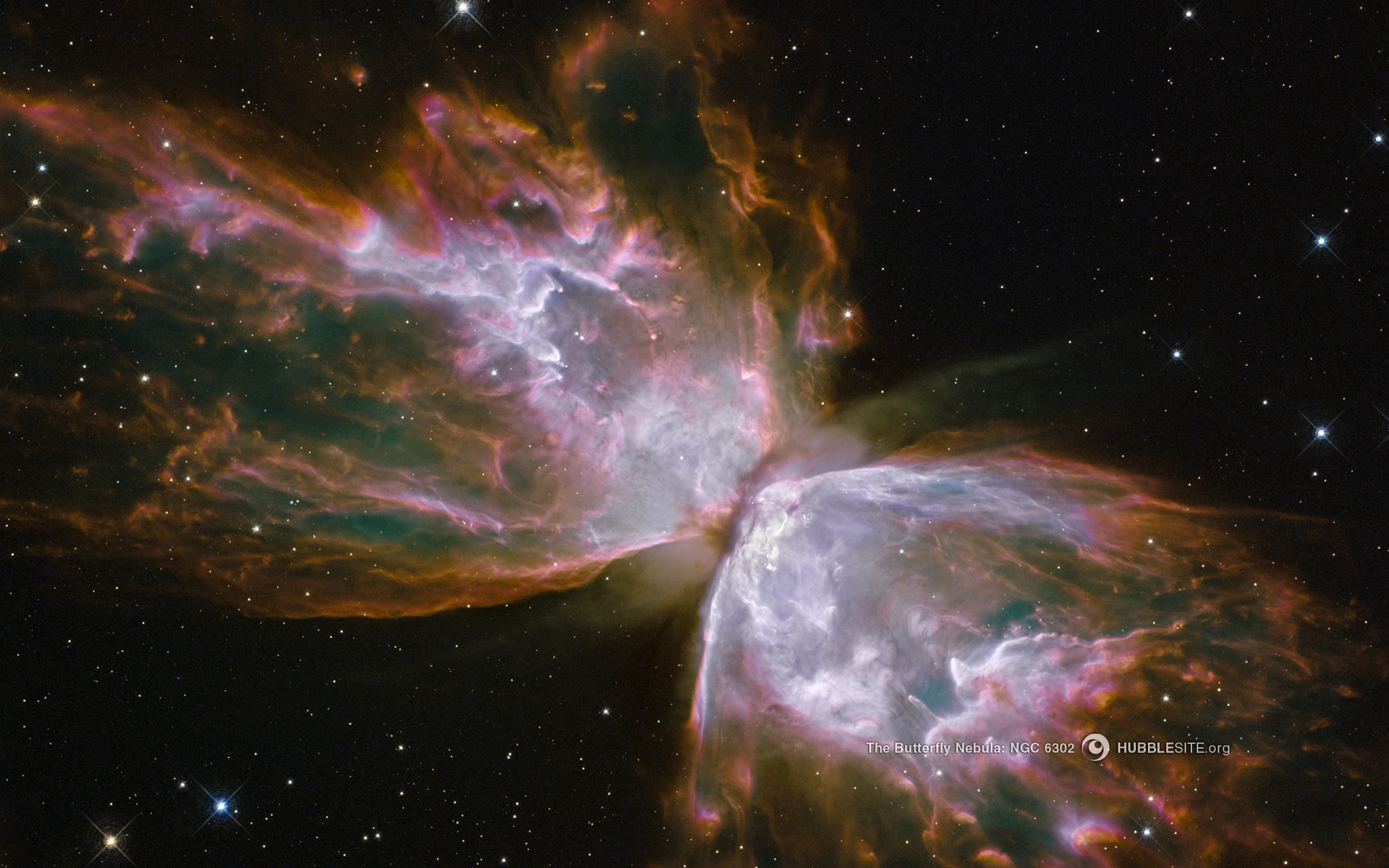 The images also reveal a pair of "wings" extending from the central region of the nebula, which are thought to have been formed by a process called bipolar outflow. This occurs when the central star ejects material in two opposing directions, creating two lobes of gas and dust that appear as wings.
NASA scientists are using the images to study the Butterfly Nebula and learn more about the complex processes that occur when stars reach the end of their lives. By studying planetary nebulae like NGC 6302, astronomers hope to better understand the evolution of stars and the composition of the universe.
The deceptive beauty of the Butterfly Nebula reminds us that the universe is not just a peaceful and serene place. It is a violent and dynamic place where stars are born and die, and where the forces of nature constantly shape the cosmos. By studying the stunning images of the Butterfly Nebula, we can gain a greater appreciation for the complexity and beauty of our universe.