In Kruger National Park , South Africa , a small crocodile was attacked by his own kind at Sunset Dam. It tried to fight back to save itself and according to eyewitness Anne Marie Scheepers, the fight happened at 7:30 am on September 30, 21.
The battle for survival lasted until 14:00 that afternoon. The small crocodile was dragged into the water by a large opponent to eat. These two crocodiles are both Nile crocodiles (Scientific name: Crocodylus niloticus ).
This is the largest African crocodile and is known as a notorious cannibal. They were therefore both hated and revered in the Egyptian religious culture. Below are photos and videos that capture the last moments of the little crocodile's life.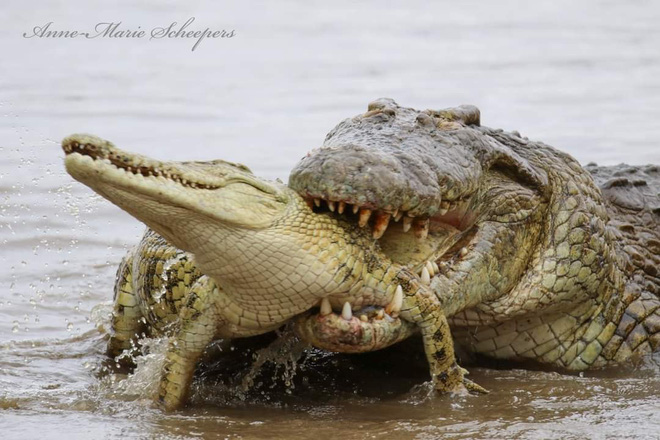 The small crocodile was attacked by a large fellow.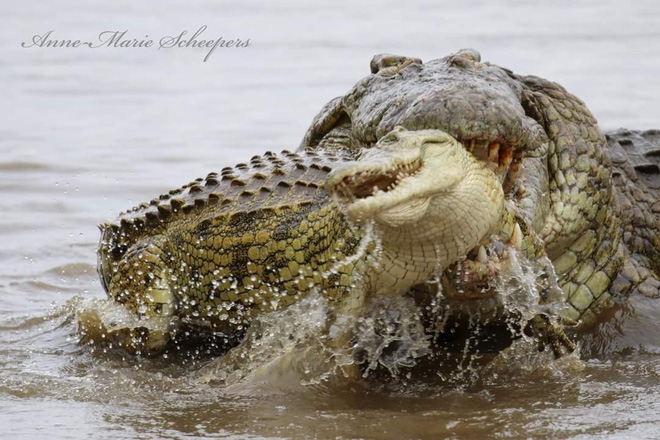 The difference in size makes the battle tilt to one side.
VIDEO :