The exploration of our solar system has always been a fascinating subject for many scientists and space enthusiasts alike. From the discovery of the first planet beyond Earth, Uranus, in 1781 to the landing of the first human on the Moon in 1969, humanity has constantly pushed the boundaries of space exploration. In 2015, a new milestone was reached when NASA's New Horizons probe completed its historic mission to explore the distant dwarf planet, Pluto.
Launched on January 19, 2006, from the Cape Canaveral Air Force Station in Florida, the New Horizons probe embarked on a journey of over 9 years and 3 billion miles. Its mission was to fly by Pluto, study its surface, and gather data on its composition and atmosphere. The probe was equipped with seven scientific instruments, including cameras, spectrometers, and particle detectors, to carry out this mission.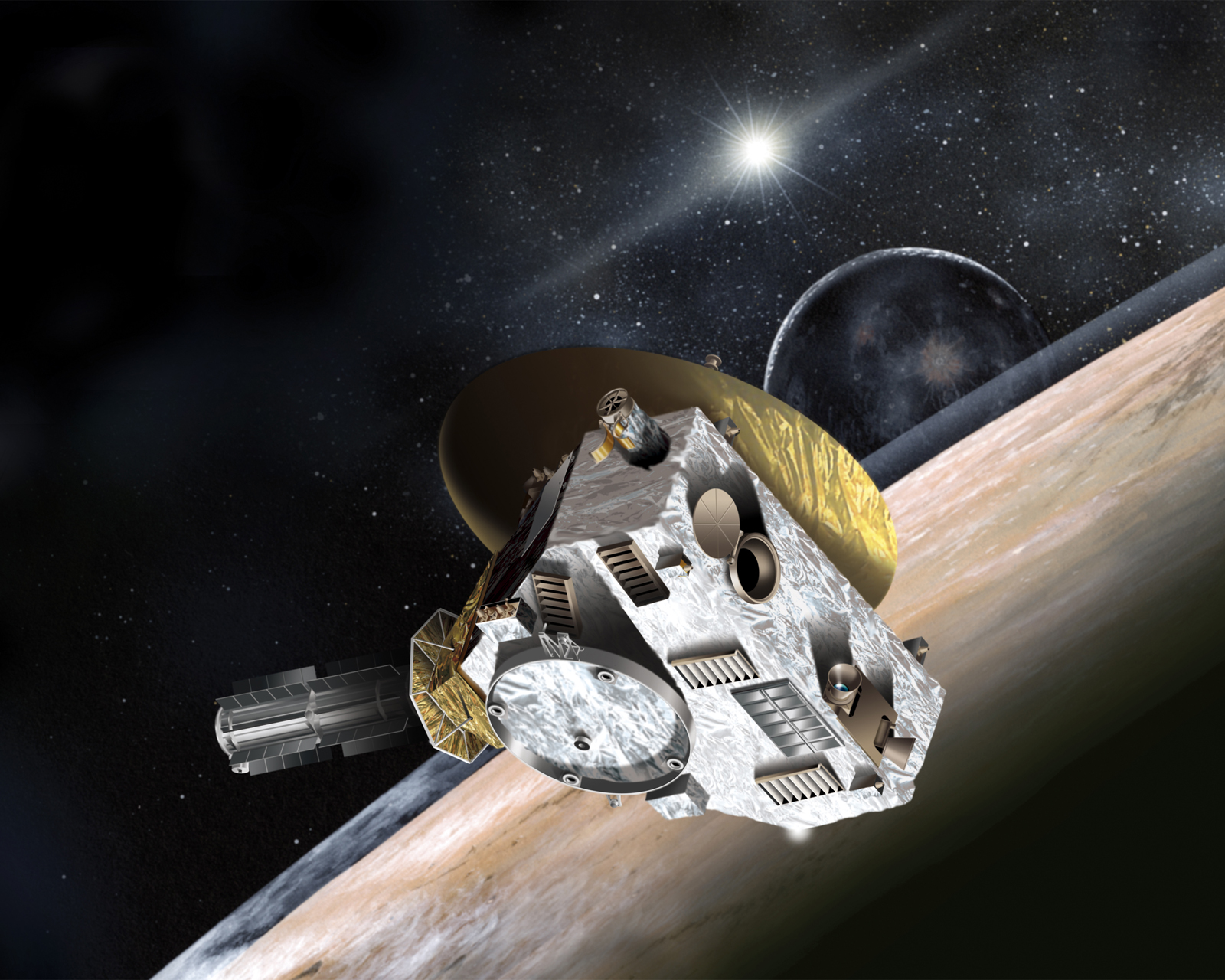 On July 14, 2015, after a long and arduous journey, New Horizons finally made its closest approach to Pluto. At a distance of only 7,800 miles from the dwarf planet, the probe captured stunning images of its surface and atmosphere, revealing a world of icy mountains, vast plains, and a hazy blue atmosphere.
The data collected by New Horizons has greatly expanded our understanding of Pluto and its place in our solar system. The probe's measurements of Pluto's atmosphere showed that it is much more complex than previously thought, with layers of haze extending up to 100 miles above its surface. The images also revealed new insights into Pluto's geological history, with evidence of recent tectonic activity and the presence of nitrogen and methane ice on its surface.
The New Horizons mission not only provided us with a wealth of scientific knowledge about Pluto but also showcased the remarkable achievements of human space exploration. The mission was a testament to the ingenuity and determination of the human spirit to explore the unknown, and it will continue to inspire future generations to reach for the stars.
In conclusion, NASA's New Horizons mission to explore Pluto was a historic event that pushed the boundaries of space exploration and expanded our knowledge of our solar system. It demonstrated the incredible feats that human beings are capable of achieving when we work together towards a common goal. As we continue to explore the cosmos, we can look back on this mission as a symbol of our endless curiosity and unquenchable thirst for knowledge.