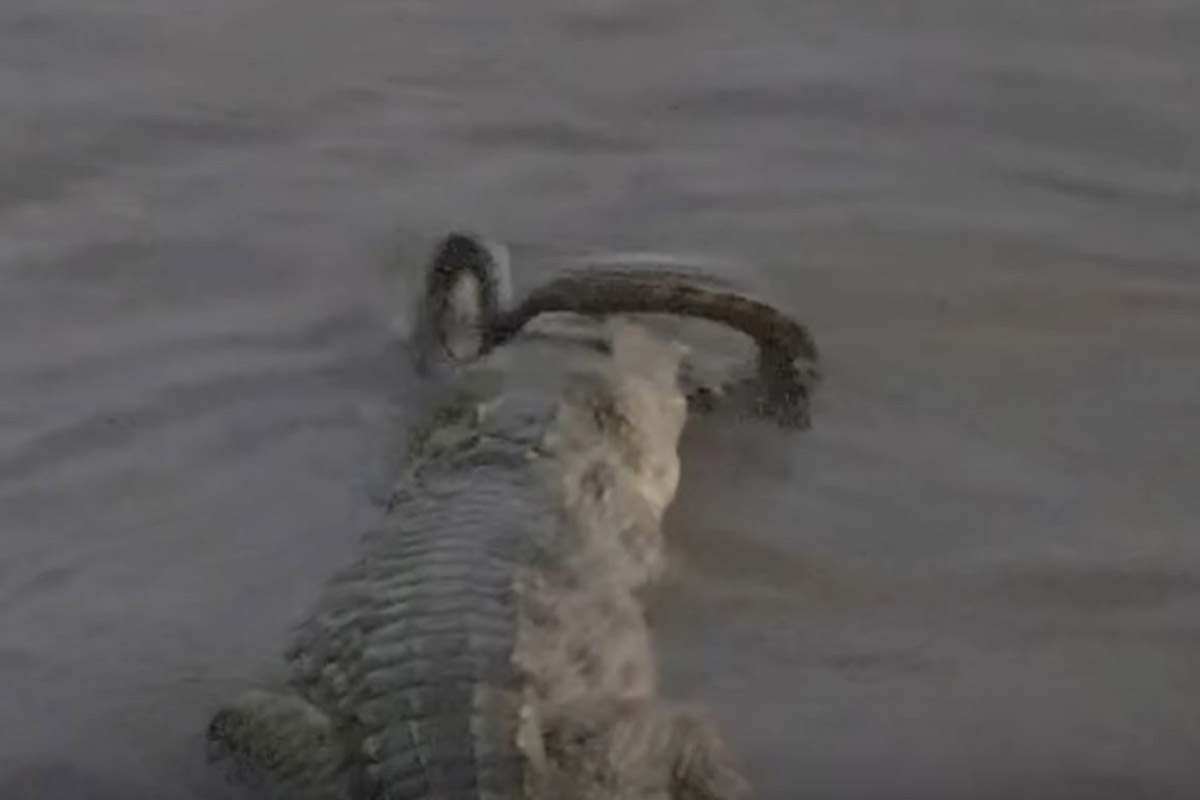 Viewers on a popular wildlife live cam got quite a show when a crocodile appeared onscreen with a colossal python in its jaws.
The encounter was seen on Explore.org's "Africam," a live streaming webcam where observers can watch Africa's wildlife in real time. This particular croc was patrolling the banks of the Olifants River of Kruger National Park in South Africa when it came across the sizable snake. Footage shows the crocodile thrashing and forcefully whipping the python around as it repeatedly tries to escape. The tenacious snake attempts to bite and constrict its attacker, but to no avail. The battle goes on for several intense minutes before the snake finally meets its demise.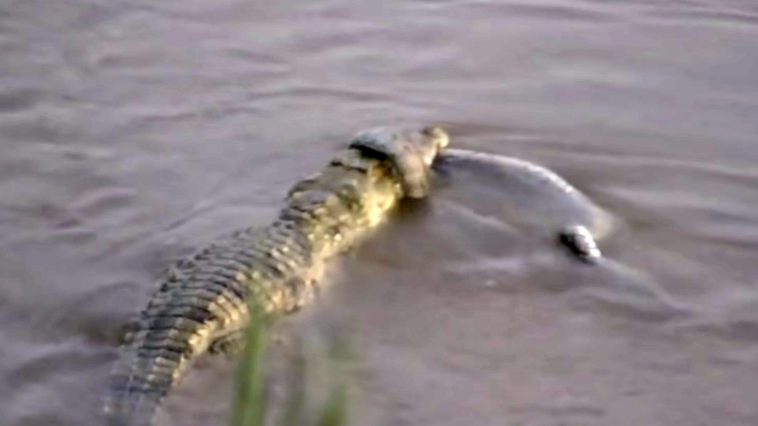 While interactions like this are common, it's somewhat rare to capture them on camera. Battles between crocodilians and snakes go either way; While crocs sometimes feast on snakes, there have been many documented cases of large snakes devouring crocodilians as well.
VIDEO :