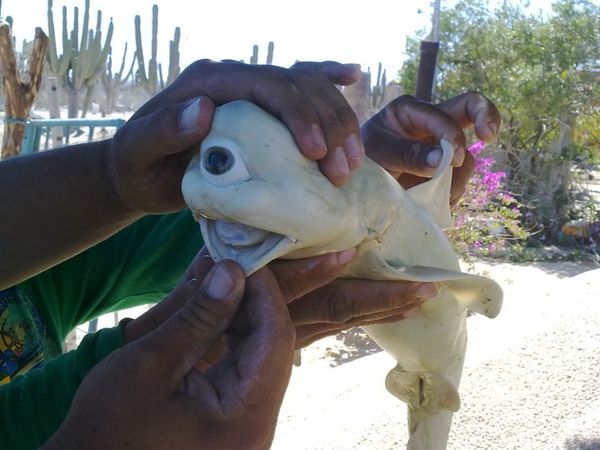 Cyclops Shark
A "Cyclops" shark cut from the belly of a pregnant dusky shark in the Gulf of California.
The shark had other deformities beside its single eye, including albino coloring and the absence of nostrils.
Such embryonic deformities are rare, and the shark likely would not have survived outside the womb.